This
post
was originally published on
this site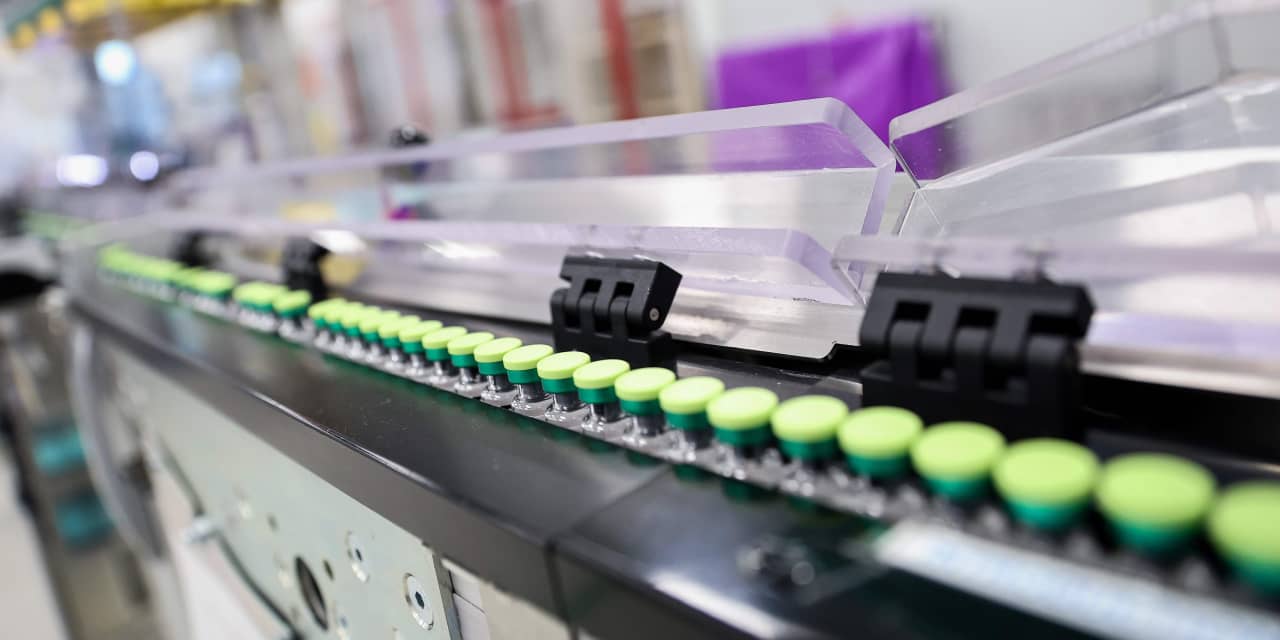 Shares of CureVac
CVAC,
+7.28%
were up 3.63% in premarket trading on Thursday, after the German biotech posted an annual operating loss of €109.8 million ($130.41 million) for the 12 months ending December 2020, an increase of 10.4% from the year before. Annual revenue was €48.9 million.
The company, which went public last August, struck an agreement with the U.K. last month to produce 50 million doses of a COVID-19 vaccine aimed at targeting different variants of coronavirus.
It said on Thursday its vaccine is in the final stage of clinical development and believed to be well on track to provide data for conditional approval based on a European Medicines Agency rolling submission.
Read: CureVac to develop new variant vaccines for the U.K.
CureVac Chief Executive Franz-Werner Haas said in a statement: "Moving into 2021, we will continue the development of our company and, subject to regulatory approval, execute on our core mandate to broadly deliver a safe and effective COVID-19 vaccine.
"We have made great progress in achieving these goals and are now leveraging the solid foundation we laid to further tackle emerging variants in our COVID-19 vaccine program, advance into second-generation COVID-19 vaccines and infectious diseases and expand our clinical pipeline in oncology and protein therapies."
Read: Novartis agrees to help make CureVac COVID-19 vaccine
Earlier this month, CureVac reached an agreement with Novartis
NOVN,
+0.46%
that will see the Swiss drug company manufacture some of its German rival's COVID-19 vaccines.
The company has its headquarters in Tübingen, Germany, and its plants in Tübingen, Frankfurt, and Boston, USA. It has 600 employees. It was founded in 2000 on the back of research by Ingmar Hoerr and Florian von der Mülbe, who are the co-founders.