This
post
was originally published on
this site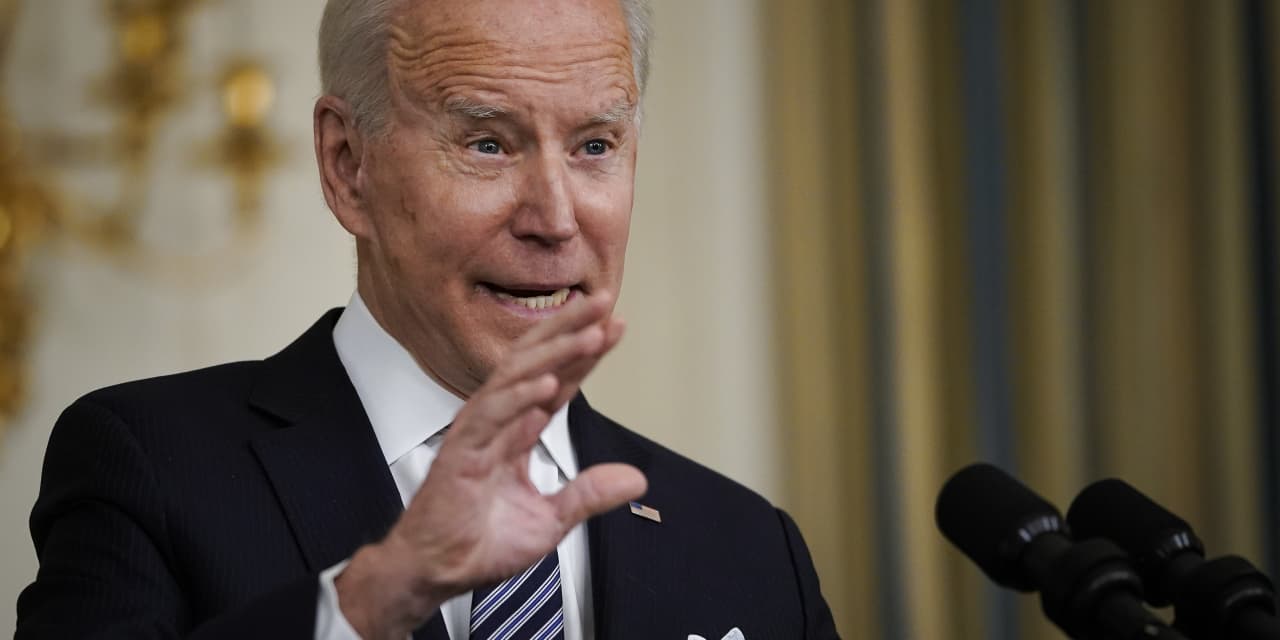 President Joe Biden in an ABC News interview that aired Wednesday morning addressed the surge of migrants on the Southwest border, and he offered a warning to Russian President Vladimir Putin.
"I can say quite clearly, 'Don't come over,'" Biden said regarding the rise in border crossings. "Don't leave your town or city or community."
The president's remarks about his Russian counterpart came after a U.S. intelligence assessment said Putin authorized operations last year intended to hurt Biden's presidential campaign and exacerbate tension in the U.S.
"He will pay a price," Biden said of Putin. Biden also said he thinks Putin is a killer.
The Russian ruble
RUBUSD,
-1.36%
was down more than 1% against the U.S. dollar after Biden's remarks aired.
Biden for the first time also expressed support for tweaking Senate filibuster rules that threaten to derail his agenda. He backed the "talking filibuster," which would require senators to be physically present and debating on the floor to keep a bill from coming up for a vote.
In addition, he talked about the sexual harassment allegations that New York Gov. Andrew Cuomo has been facing, saying Cuomo should resign if the state attorney general's investigation confirms the claims against him.