This
post
was originally published on
this site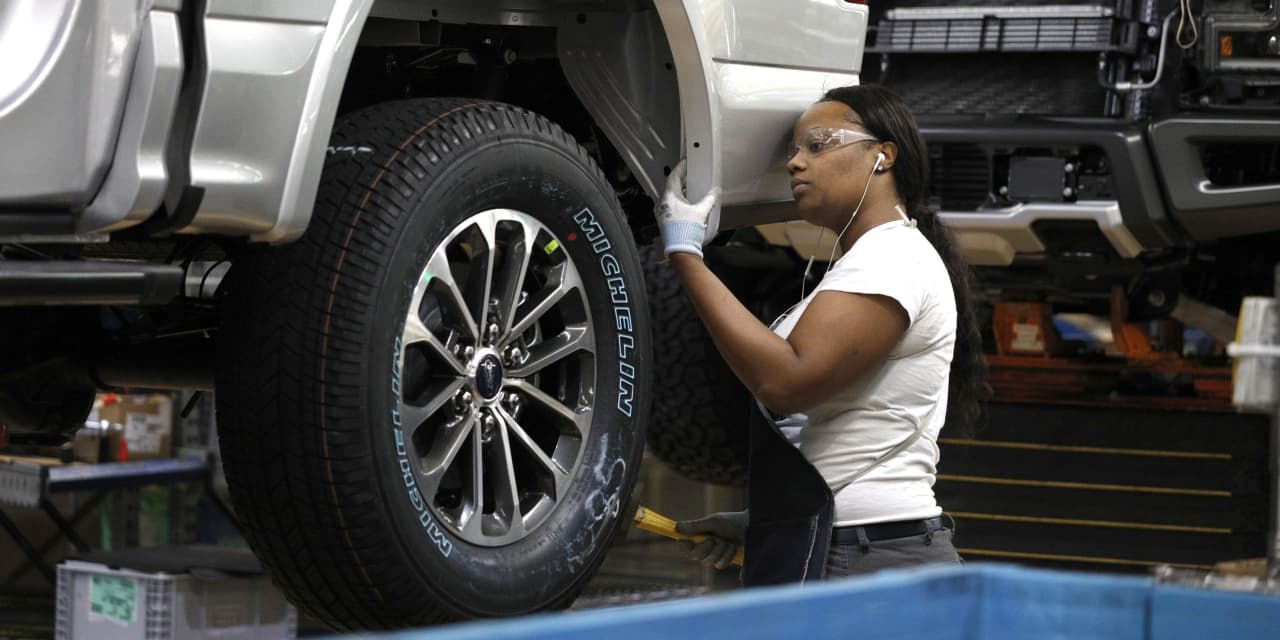 The numbers: Industrial production rose 0.9% in January, the Federal Reserve reported Wednesday. This is the fourth straight solid increase.
The gain was above Wall Street expectations of a 0.5% gain, according to a survey by the Wall Street Journal.
Production rose a revised 1.3% in December, down slightly from the prior estimate of a 1.6% gain.
What happened: Manufacturing output rose 1% in January after a 0.9% rise in the prior month.
Output of motor vehicles fell 0.7% in January after a 0.2% decline in the prior month. Output was held down by the global shortage of semiconductors, the Fed said.
Mining production, which includes oil and gas, jumped 2.3% after a 0.7% gain in the prior month.
Utility output fell 1.2% after a sharp 4.9% rise in the prior month.
Capacity utilization rose to 75.6% in January from 74.9 in the prior month. The capacity utilization rate reflects the limits to operating the nation's factories, mines and utilities.
Big picture: Economists remain optimistic about the prospects for manufacturing production in coming months. Factories have been relatively resilient during the pandemic, while the service sector has been hobbled. While total production has not returned to pre-pandemic levels, held down by weakness in the energy sector.
Market reaction: Stock-index futures saw muted action Wednesday, after the Dow Jones Industrial Average DJIA, -0.29% set another record in the prior day's trading.