This
post
was originally published on
this site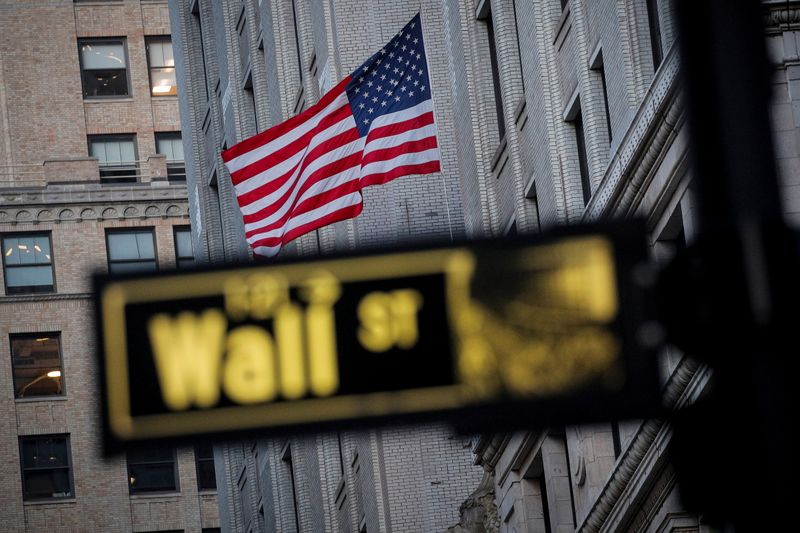 Investing.com — U.S. stock markets opened higher on Thursday as another drop in weekly jobless claims added to signs of an improvement in the labor market, while a heavy flow of earnings produced its share of both positive and negative surprises.
By 9:40 AM ET (1440 GMT), the Dow Jones Industrial Average was up 123 points, or 0.4%, at 30,847 points. The S&P 500 was up 0.3% and the Nasdaq Composite was up 0.4%.
Earlier, the Labor Department said initial jobless claims fell to their lowest in two months, although they remained high in absolute terms at 779,000. The figures came a day after private payrolls processor ADP reported net hiring of 174,000 in the month through mid-January.
Leading the way higher was PayPal (NASDAQ:PYPL) stock, which rose 7.9% after reporting a strong end to 2020 and a forecast of 28% revenue growth in the first quarter, ahead of consensus forecasts around 22%. The company said its decision to offer customers cryptocurrency in wallets had led to a clear rise in engagement in the fourth quarter. Canada Goose stock rose 25% after a strong quarterly update, the highlight of which was a 42% rise in online sales in China.
Bank stocks were the other clear gainers from the economic news, which steepened the U.S. bond yield curve further. That widens the spread that banks can make on their lending operations. Wells Fargo (NYSE:WFC) stock rose 3.8% and JPMorgan (NYSE:JPM) stock, Citigroup (NYSE:C) stock and PNC Financial (NYSE:PNC) stock all rose more than 2%. Bank of America (NYSE:BAC) likewise rose 2.6%.
Going in the other direction were GameStop (NYSE:GME) and AMC Entertainment (NYSE:AMC), where an intense short squeeze continued to unwind. GameStop stock was down 10.8% while AMC stock was down 8.1%. GameStop stock has now retraced all its gains since the short squeeze exploded on January 26th, while AMC is still up some 60% from that date. Both are down heavily from last week's highs, however.
Treasury Secretary Janet Yellen is due to meet with other regulatory agencies to discuss the events of the last couple of weeks, with the role of online brokers, hedge funds and retail traders all set for scrutiny.
Other big fallers included the Churchill Capital IV (NYSE:CCIV) founded by former Citibank investment banking chief Michael Klein, which fell another 6.1% on the back of a Wall Street Journal article that highlighted its lack of progress in securing an acquisition target, despite heated speculation that it will be the vehicle through which electric vehicle maker Lucid Motors goes public.
Chipmaker Qualcomm (NASDAQ:QCOM) also fell 9.2% to a seven-week low after a disappointing quarterly report in which it noted that the worldwide shortage of chips would constrain sales growth in the current quarter.