This
post
was originally published on
this site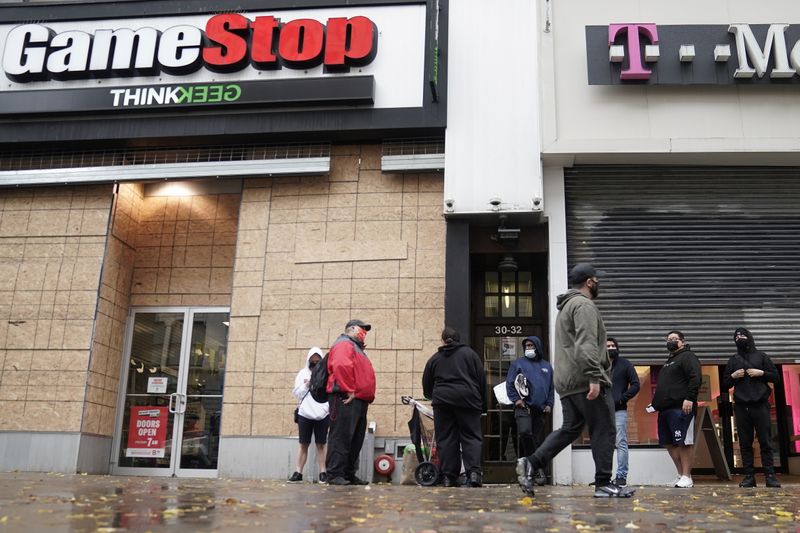 GameStop Corp (NYSE:GME), AMC Entertainment Holdings Inc (NYSE:AMC), BlackBerry Ltd (NYSE:BB), Express Inc (NYSE:EXPR), ad Koss Corporation (NASDAQ:KOSS) are up double, or even triple, digits this year, skyrocketing higher in the last couple of days as retail traders battle professional short sellers in a drama that is the talk of Wall Street.
It's all happening on a Reddit online forum called "WallStreetBets," where investors chat about investing ideas in casual, often rowdy way. As of this week, it had 2.9 million participants, who call themselves "degenerates." On the other side are funds like Citron and Melvin, which had to exit their short positions in GameStop after heavy losses. Covering the short positions by selling other long positions could have contributed to Wednesday's drop in the broad market.
In a statement late Wednesday, the Securities and Exchange Commission said it was "aware of and actively monitoring" ongoing market volatility in options and equities markets.
The five shares soared again on Wednesday, pushing the SPDR® S&P Retail (NYSE:XRT) up 11% to a 52-week high.
GameStop surged 126%, AMC rose 293%, BlackBerry rose 34%, Express rose 200% and Koss jumped 560%.
Massive trading volume in these stocks caused disruptions on online platforms such as TD Ameritrade (NASDAQ:AMTD) and Schwab. Some brokers have put trading restrictions on the shares, and the exchanges have halted some of them for trading multiple times because of volatility.