This
post
was originally published on
this site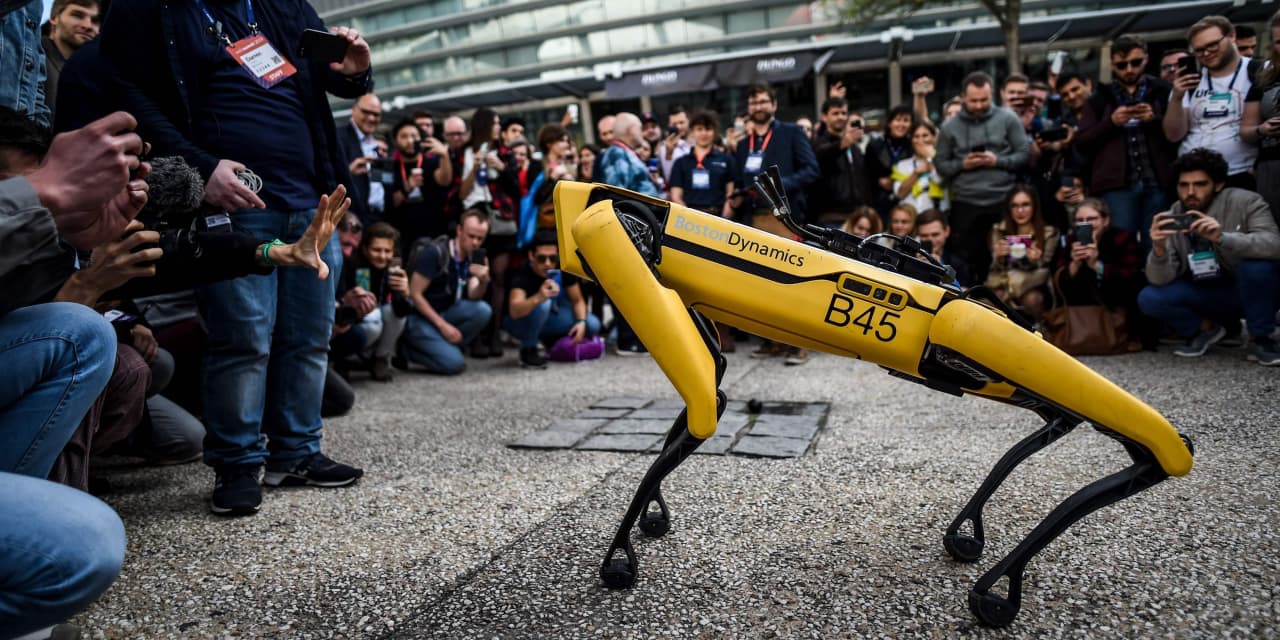 Perhaps no one knows quite what to do with those unsettling robotic dogs.
Boston Dynamics, maker of the four-legged Spot robot, is reportedly changing hands for the third time in recent years. The Korea Economic Daily reported Wednesday that Hyundai Motor Co. 005380, +0.52% will acquire the company from Japan's SoftBank Holding Corp. 9984, +6.62% for around $921 million.
SoftBank bought the company from Google parent Alphabet Inc. GOOGL, -1.85% GOOG, -1.89% in 2017; Alphabet had bought it in 2013, years after it was spun off from the Massachusetts Institute of Technology.
Spot, a dog-like robot, was unveiled in 2015 and can open doors and climb stairs. Its resemblance to the killer robots featured in a 2017 episode of the dystopian sci-fi series "Black Mirror" has not been lost on people, some of whom have called the robot "terrifying" on social media.
Another Boston Dynamics robot, the bipedal Atlas, can run and jump over objects. "Atlas does parkour," the company said in a 2018 video showing off its agility.
Luckily, Hyundai appears to have little desire to unleash the robots to crush humanity.
The Korea Economic Daily said the auto maker has shown interest in growing its share of the "future mobility market," including robotics, electric and hydrogen-cell fuel cars, and personal air vehicles. Robots would most likely be used for manufacturing and delivery.
The report said the deal is expected to be finalized at Hyundai's Dec. 10 board meeting.