This
post
was originally published on
this site
https://d1-invdn-com.akamaized.net/content/pic545763d1b1bdeed98d0c416fd23e4f31.jpg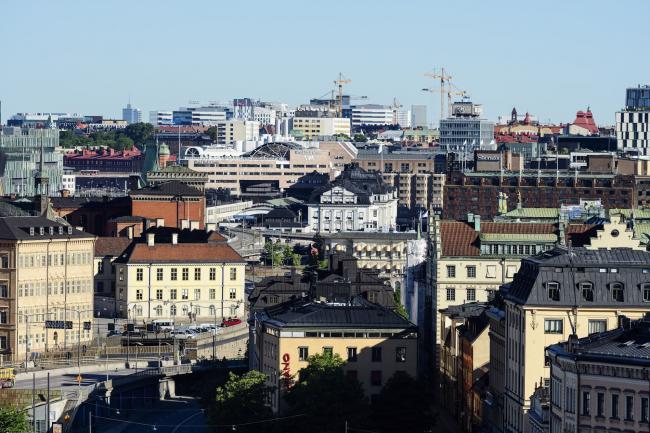 The government of Prime Minister Stefan Lofven has shied away from placing explicit restrictions on dividends. As a result, companies including Volvo AB (OTC:VLVLY), Assa Abloy (OTC:ASAZY) AB and SKF AB (OTC:SKFRY) plan to pay out dividends totaling nearly 15 billion kronor ($1.5 billion) after cutting jobs and making workers reliant on state support.
Sweden's parliament has voted through several emergency measures in response to the Covid-19 crisis. But none of those includes a ban on shareholder payouts. That's despite a strongly worded appeal from parliament's finance committee to suspend dividends for firms receiving state aid.
"The finance committee is unanimous in its position that such payouts are unjustifiable," said Jakob Forssmed, a spokesman for the opposition Christian Democrats in Sweden's parliament. "There should be a clear signal for large listed companies to act accordingly if they are interested in large subsidies from the state, regardless of legislation."
The Social Democrat-led government has signaled that if companies go overboard enriching shareholders in the current environment, it will step in.
'Swift Action'
Truck-maker Volvo plans to pay 11.2 billion kronor in dividends despite temporarily laying off all of its 20,000 staff in Sweden. SKF, meanwhile, will grant shareholders a dividend totaling 1.3 billion kronor at the same time as applying for about 40 million kronor in aid from the Swedish Agency for Economic and Regional Growth.
A spokesman for the Gothenburg-based bearings maker says people shouldn't mix the issue of furloughed staff with dividends, which "have a very important function both for a working capital market and for our economy in general."
It's a view that's also held by the head of the Swedish Bankers' Association, who last month dismissed calls to cut dividends, arguing it's a matter for boards to decide and the industry shouldn't be blamed for the current economic crisis.
Read More: Swedish Bankers Reject Government Calls to Drop Dividends
But the issue of payouts isn't going away for the Social Democrat-led administration. In response to questions on state broadcaster SVT on Monday, the country's finance minister, Magdalena Andersson, said that including a restrictive dividend clause would have slowed down the government's crisis-response.
"It was a trade-off between taking swift action and taking perfect measures," Andersson said. "At this point we saw it as important to act promptly."
But if dividend payments for affected companies become too generous, Andersson says her government "won't hesitate to make changes to the legislation."
©2020 Bloomberg L.P.